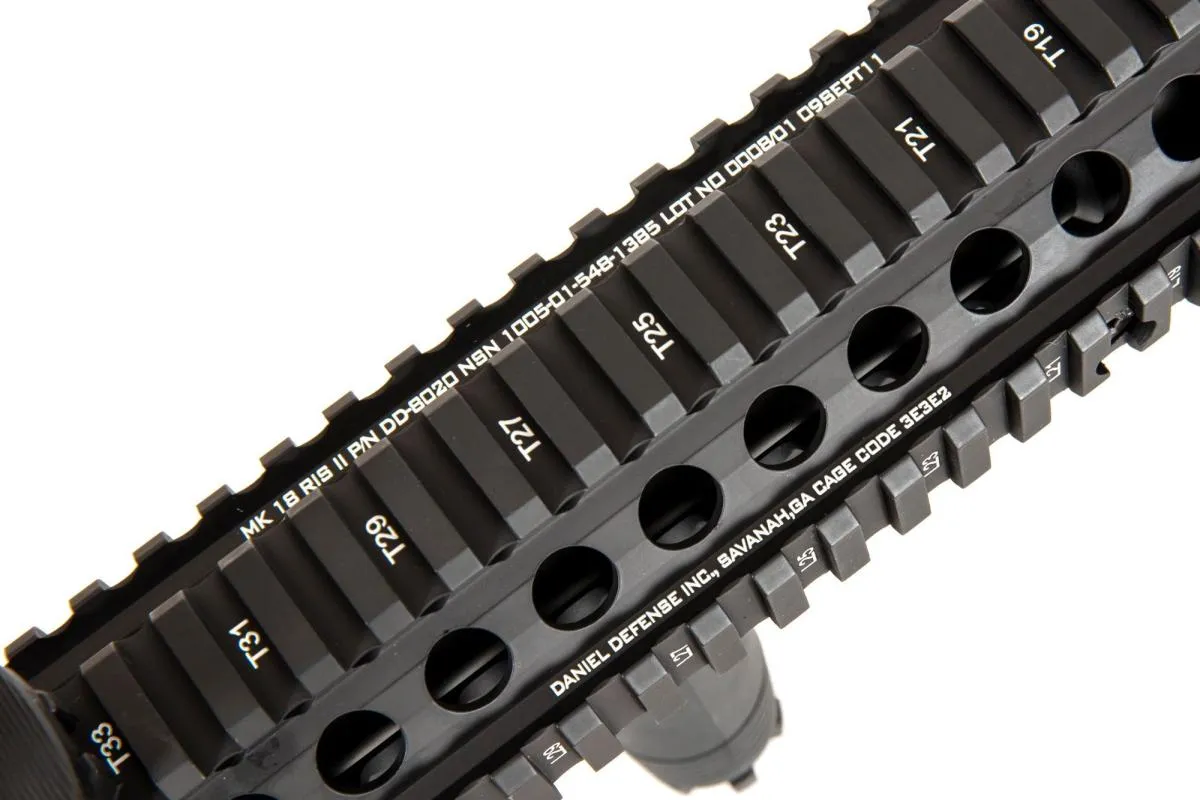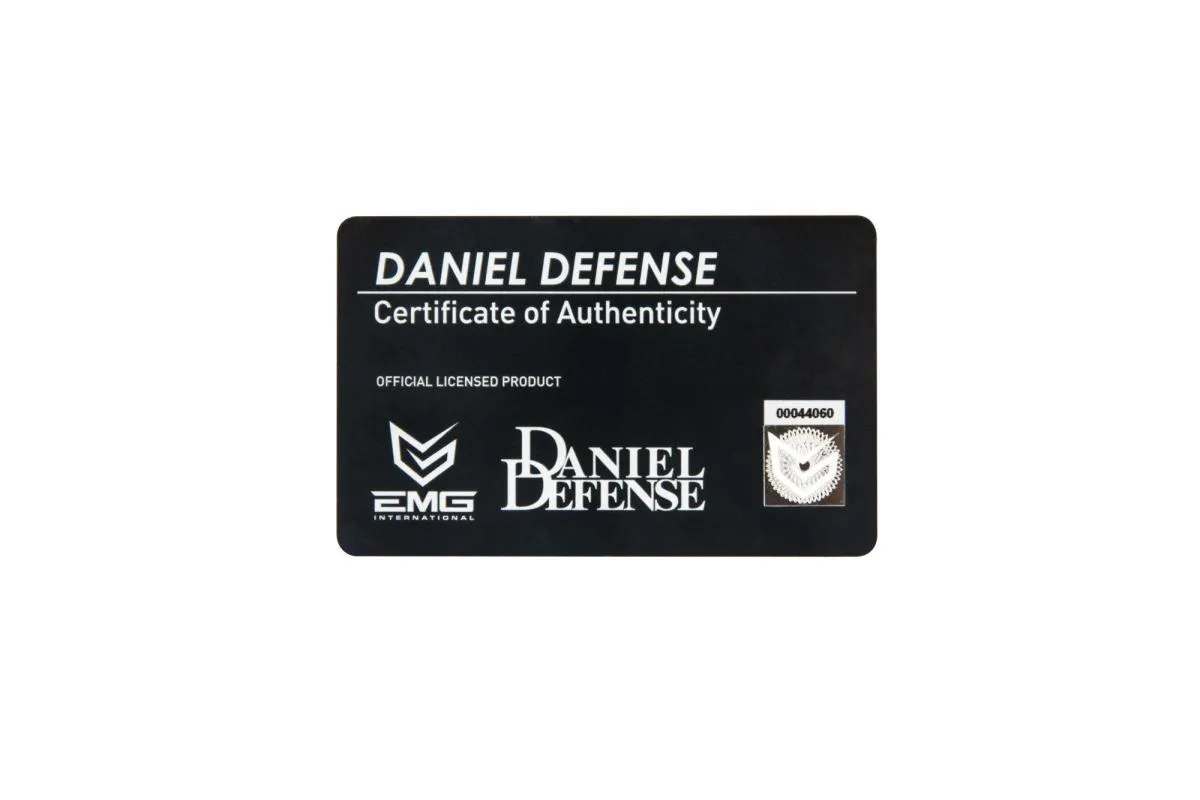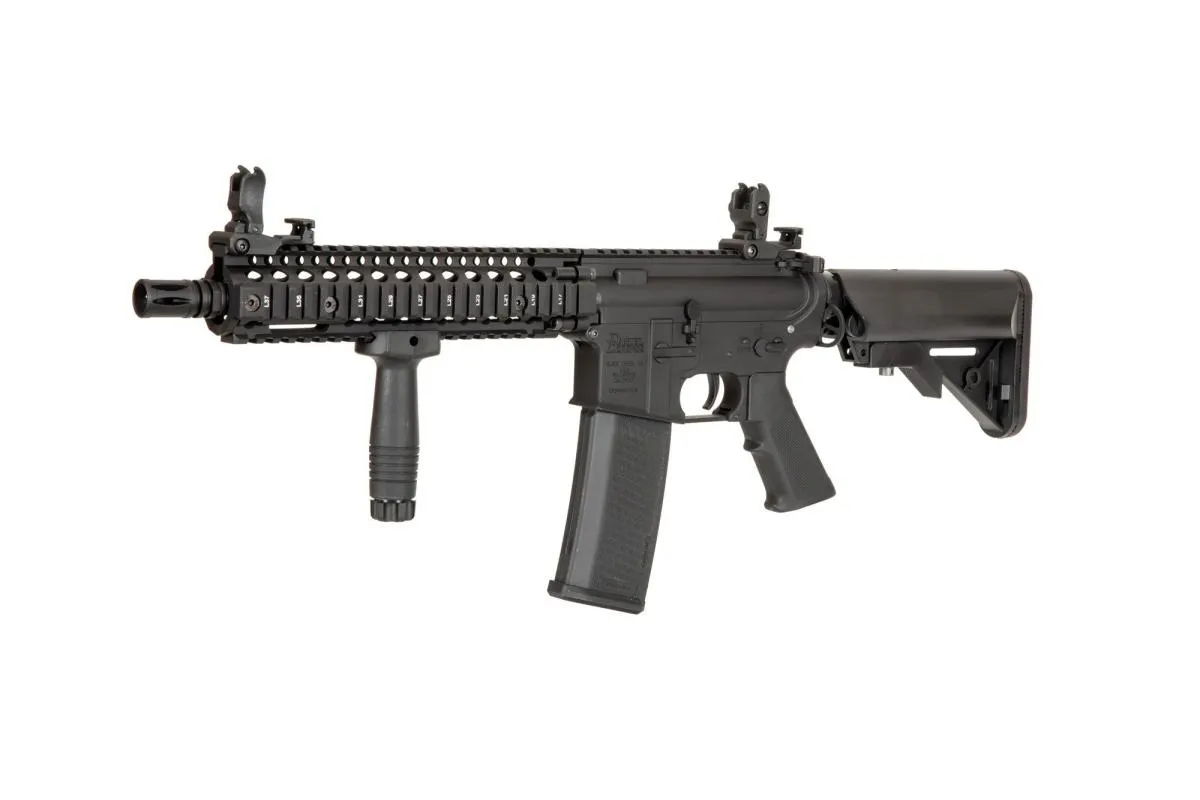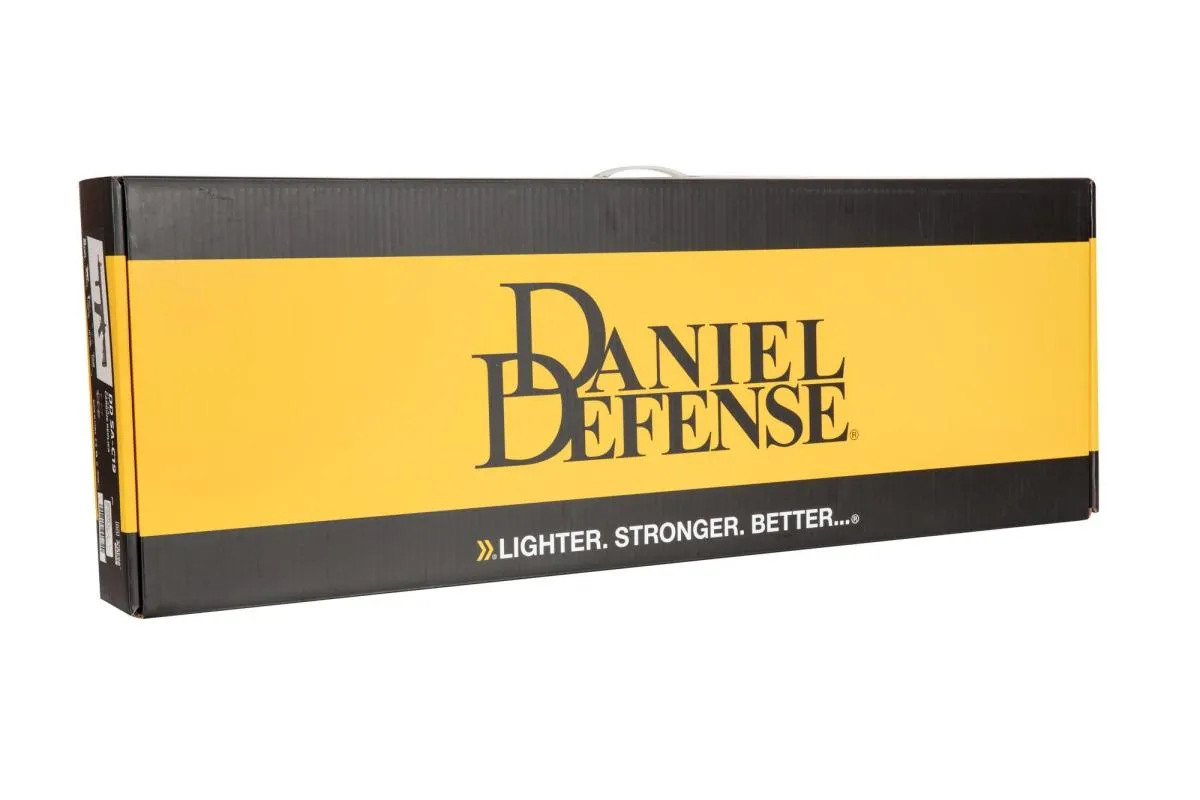 EDGE™ is a line of replicas by Specna Arms that combines an array of solutions and technologies hard to find in other replicas on the market. It is a series that puts stress on very good craftsmanship of the exterior, solutions that improve upon the versatility of the replica, prolong its lifetime, simplify the diagnostics of a malfunction as well as facilitate the possibility of a power tuning. Straight out of the box you get a replica that does not require any modification, however, if needed - they will be extremely simple.
The replica was manufactured in cooperation with EMG Arms brand. The carbine has engraved licensed markings of Daniel Defense® - a firearms manufacturer from the USA, which since 2002 specializes in providing various variants of the AR15 and accessories, also on special requests by USSOCOM.
Every element of the replica had been made and fitted with the utmost care for every detail. In addition, the body features a Nano Coating finish that prevents scratches. The body also bears individual serial number further authenticated by an additional hologram as well as a double-sided tactical sling swivel.
SA-E19 carbine replica is equipped with an RIS 22 mm handguard. The barrel features a standard muzzle device on a 14 mm CCW thread. The top of the replica features flip-up iron sights.
The carbine features a factory-fitted Aster module by Polish GATE.
ASTER™ provides new possibilities:
- safeguard from reverse polarization of a battery
- innovative optical sensors
- 250 trigger sensitivity settings
- ability to configure with the use of the replica's trigger or GATE Control Station application
- integrated RGB LED diode simplifying the programming of the system
- premium functionality at a reasonable price
ATTENTION! Some functions of ASTER system are available in GCS (Gate Control Station). In order to use it, one requires a USB-Link (not included in the set - to be purchased separately).
Full system description: https://www.gatee.eu/products/aster/ast2-en
ASTER™ unit manual: https://www.gatee.eu/download/aster-v2-quickstart.pdf
The EDGE 2.0™ replicas are equipped with a dedicated Solar™ Trigger, which works perfectly with the ASTER™ sensors, offering unprecedented sensitivity and precision. The new Specna Arms trigger is made under license of Gate Quantum Trigger™.
The replica features an internal precision barrel with 6.03 mm in diameter that provides high accuracy and repeatability of fired shots. The barrel works in tandem with a new type of a Hop-Up rotary chamber that allows for a very precise and stable adjustment of the BB spin.
The heart of the replica consists of the ORION gearbox based on a reinforced frame and equipped with the function of the main spring release. The replica features an array of high-grade parts right out of the box, which makes it characteristic for its reliability and preparedness for further tuning. O
- aluminum, air-sealed nozzle
- aluminum, double air-sealed cylinder head
- aluminum, double air-sealed piston head with bearings
- bearing-mounted spring guide
- set of steel gears
- 8 mm ball bearings
The box, apart from the replica, includes two Mid-Cap S-MAG magazines with a capacity of 125 BBs each. S-MAG is an exclusive polymer magazine designed by Specna Arms. Noteworthy is the characteristic texture comprised of Specna Arms logos. S-MAG facilitates a seamless feeding of BBs even at high ROF.
The set does not include a battery or a charger.
The set includes:
- replica
- 2 x S-MAG Mid-Cap magazine
- RIS rail vertical grip
- User's manual
- QC certificate
- EMG / Daniel Defense certificate
- GATE Aster diagnostics card
Customer reviews
Unfortunately there are no review yet. Be the first who rate this product.